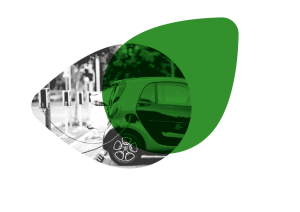 The Public Emergency Provision in Horizon Europe.
Horizon Europe is a €100bn grant funding programme spanning 2021 to 2027 – our blog series provides you with 8 prerequisites you must understand to be successful.
In this, the last of our 8 blogs, we are focusing on Public Emergency Provisions (PEP). In short, PEP in Horizon Europe refers to s project's dissemination and results ownership and how these may be handled in the wake of a public health crisis.
Horizon Europe is a funding opportunity that every SME (Small Medium Enterprise), Public Body, Research Institution and Citizen Group could benefit from. We at IFE understand that the new Horizon Europe funding programme can also be confusing – there are new requirements and areas of focus compared with Horizon 2020. Once you have read this short blog series you will understand what is new in Horizon Europe.
Main Points
In the wake of the COVID-19 crisis the European Union (EU) has made some changes to its Horizon Europe rules.
While traditionally Horizon2020's Exploitation and Dissemination places an emphasis on IP management and the Open Science / Innovation / World principles (available in our previous blog) as well as the exploitation of project results, the new Horizon Europe rules include a new addition to address crises.
Horizon Europe contains the traditional Dissemination and Exploitation needs and has been updated to include a results ownership list and a Public Emergency Provision (PEP). The PEP is the EU's right to request the beneficiary to grant non-exclusive licenses under fair and reasonable conditions, to ensure the availability of results, in the case of a public crisis.
The reasoning behind this is clear, COVID-19 created a public health issue so severe that the impact has raised several questions on access to knowledge and solutions from publicly funded sources. But what, exactly, would this entail?
As noted, the PEP extends to the right to request the beneficiary to grant non-exclusive license under fair and reasonable conditions in case of a public emergency. A public Emergency in this context would be characterised by a genuine and sufficiently serious threat undermining the European Union's security, public order, or public health.
This provision would allow access to the relevant legal entities requiring a project's results to address the public emergency and commit to exploit the resulting products and services rapidly and broadly fair and reasonable conditions, for a maximum of four years.
However, this would not cover all projects but rather only those where the work programme imposes additional exploitation obligations in case of a public emergency, this would be brought up at the time of the signing of the grant agreement in subclauses and Annexes.
Conclusion
The new clauses enable rapid implementation of relevant solutions, products, research, and data in the case of a public emergency, that impacts either security, public order, or public health, and continues the Open Innovation Pilot undertaken in Horizon2020. This new provision builds on this as a type of rapid response to EU-wide crises.
Given that this was written with a global pandemic in mind, it is unlikely to be used on most projects. Furthermore, Fair Use criteria mean that the EU would still pay for the exploitation, directly to the relevant IP holder.