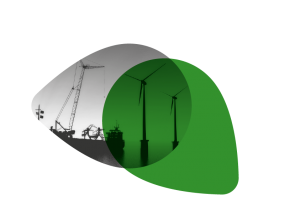 The Corporate Model Grant Agreement in Horizon Europe.
Horizon Europe is a €100bn grant funding programme spanning 2021 to 2027 – our blog series provides you with 8 prerequisites you must understand to be successful.
In this, the 5th of our 8 blogs, we are focusing on changes to the Model Grant Agreement (MGA). In short, the corporate Model Grant Agreement in Horizon Europe refers to the contracting obligations and rules for those who have received funding through Horizon Europe and beyond.
Horizon Europe is a funding opportunity that every SME (Small Medium Enterprise), Public Body, Research Institution and Citizen Group could benefit from. We at IFE understand that the new Horizon Europe funding programme can also be confusing – there are new requirements and areas of focus compared with Horizon 2020. Once you have read this short blog series you will understand what is new in Horizon Europe (HE).
Main Points
Last year (decision ref. C (2020) 3759) the EC's Directorate General for Budget (DG BUDG) adopted the corporate Model Grant Agreement (cMGA) to be used from 2021 onwards by all the EC Directorates General (DGs) as well as by its agencies and bodies, for the award of grants.
The cMGA will be used in the implementation of the next framework program, Horizon Europe, for awarding grants to research projects selected following calls for project proposals. Those familiar with the previous MGA used in the Horizon2020 framework programme will find similarities between the cMGA and the MGA of Horizon2020.
This new cMGA is part of the EC's policy of simplification by harmonising its management processes, in particular contractual processes. The cMGA adopts a set of legal clauses common to all its directly managed grant programs. For this reason, this cMGA is qualified as "corporate" because it is a generic model, not dedicated to any European grant program.
Differentiation between contracts will come under the form of specific clauses and will be specified at a later stage by DG RTD. These clauses (either in the body or in Annex 5 of the MGA) will enable the necessary specifics by thematic calls and needs.
The key differences between the cMGA and the previous MGA are the following:
Each cMGA will include an information data sheet covering:

The project's general information,
consortia and other participants,
the grant and its implementation,
budget, payment and reimbursements and any budgetary flexibility,
reporting and record keeping obligations,
consequences of non-compliance, force majeur, sanctions and dispute settlements
data gathered, security ethics and IPR (Intellectual Property Rights) for the project

As noted above the cMGA brings in budget flexibility. This allows budget transference between consortium partners and participants as well as re-allocating resources from different budgetary categories. Budgetary changes cannot be a substantial modification of the Description of Action (Annex 1).
Direct personnel costs for the cMGA are being simplified from the Horizon2020 system (which used three separate formulas), the cMGA uses a single formula, with 215 working days/year working days as the new norm.
Lastly there are some changes to the dissemination and exploitation clauses, these enable the funding body to request indicators post-project phase, to communicate impacts from EU funding. This is optional.
Conclusion
The key take-aways are that there is a broad harmonising and standardising the contractual models and guidance for all post-2020 programmes. This means the same terminology across programmes. Uniform and consistent interpretation of rules. Equal treatment of beneficiaries. Further detail is available here.
The goal is to simplify the process but also to enable synergies between programmes Consistent interpretation while enabling call specific options and specific annexes for 'special rules'.
This harmonisation will make is project implementation simpler overall but will raise some new headaches such as new renumeration rules and the change to the application of the 25% flat-rate on top of the unit cost.

If you would like to discuss further, please contact our team to discuss how these changes will impact you.