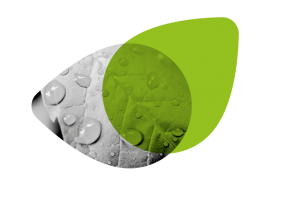 The Three Pillars in Horizon Europe.
Horizon Europe is a €100bn grant funding programme spanning 2021 to 2027 – our blog series provides you with 8 prerequisites you must understand to be successful.
In this, the 1st of our 8 blogs, we are focusing on Horizon Europe's Three Pillar structure. In short, the three pillars in Horizon Europe refers to the funding structure and the funding body focus.
Horizon Europe is a funding opportunity that every SME (Small Medium Enterprise), Public Body, Research Institution and Citizen Group could benefit from. We at IFE understand that the new Horizon Europe funding programme can also be confusing – there are new requirements and areas of focus compared with Horizon 2020. Once you have read this short blog series you will understand what is new in Horizon Europe.
Following the structure of Horizon 2020, Horizon Europe is using a similar structure of three pillars to allocate it's funding and highlight it's priorities. Horizon 2020's pillars were:
Pillar I: Excellent science
Pillar II: Industrial leadership
Pillar III: Societal challenges
Horizon Europe builds and elaborates on these: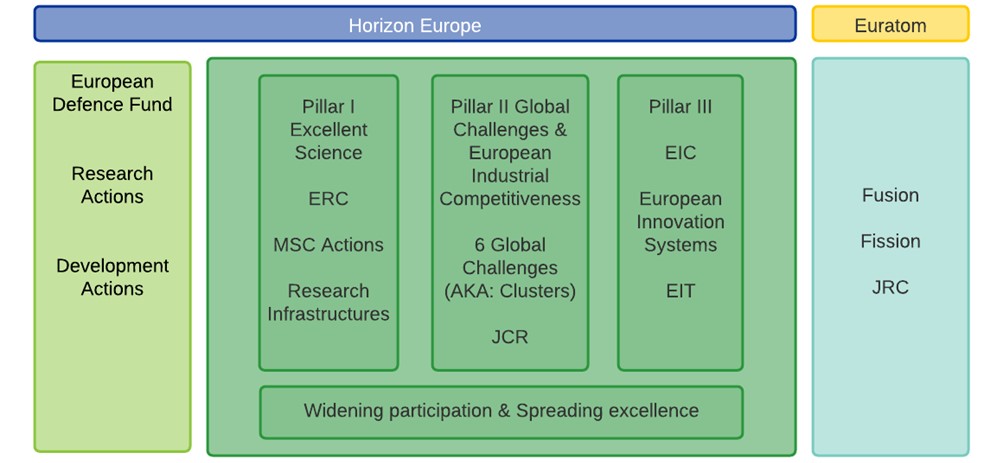 Pillar I: Excellent Science, €25.8bn
Noteworthy is that Pillar I remains broadly unchanged from Horizon 2020 to Horizon Europe. This indicates that not only was this a successful structure., but also that it remains a key EU funding priority, reinforced by the announcement that the ERC (European Research Council, funded Under Pillar I), would launch the first Horizon Europe funding in February 2021. Pillar I is focused on reinforcing and extending the excellence of Science in the EU, funding projects for the European Research Council (ERC) on frontier research, Marie Skłodowska-Curie actions for researchers, and Research Infrastructures in the EU to create more integrated and inter-connected scientific hubs.
Pillar II: Global Challenges & European Industrial Competitiveness, €52.7bn
This Pillar combines two previous pillars (II & III) from Horizon 2020 and modifies them to focus on tackling societal issues through the six Global challenges, combining this with European Industrial competitiveness with a key focus on boosting key technologies and solutions underpinning EU policies, the Green Deal & Sustainable Development. Pillar II is also the key area where the overarching themes of "Widening Participation and Strengthening the European Research Area" are most obvious.
Pillar III: Innovative Europe, €1.5bn
This pillar will focus on stimulating market-creating breakthroughs and ecosystems conducive to innovation, it will fund activities under the European Innovation Council (EIC Pathfinder & Accelerator), and more generally under the European innovation ecosystems (connecting regional and National innovation actors), and the European Institute of Innovation and Technology (EIT KIC programmes), bringing key researchers, education centres and businesses together around a common goal for nurturing innovation.
Key Changes
The major changes from Horizon 2020 to Horizon Europe are the following:
Secure society will now be addressed outside of the three pillars,
The EIC funded under Pillar III will provided blended and grant support (piloted in H2020)
Widening of participation with additional measures (Simplified architecture, and toolbox, a more coherent project life cycle approach, and Co-programmed, Co-funded and Institutionalised approaches)
And the new strategic planning approach will be enacted enabling the EC to facilitate project implementation.
While the Three Pillars structure remains, it has been updated and revamped with clear lessons learned from Horizon 2020 implementation.