As research organizations and universities continue to drive research and innovation in Europe, the Horizon Europe program has become a critical source of funding and support. Horizon Europe aims to promote breakthrough research and innovation across Europe, providing financing research activities that facilitate economic growth, competitiveness, and societal progress.

Under Horizon Europe, research organizations and universities have the opportunity to receive funding for research activities in areas such as energy, climate, health, and digital technology. With a budget of €95.5 billion, the program is the EU's largest investment in research and innovation and prioritizes investment in areas that can drive sustainability, economic growth, and progress.
These institutions can, through this program, leverage their knowledge and expertise to drive innovation and tackle major societal challenges.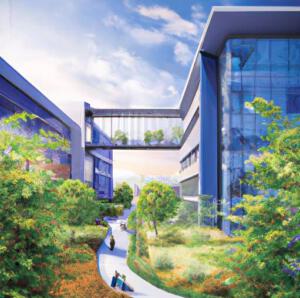 The program encourages collaboration and cooperation between researchers and innovators, fostering relationships that can support the exchange of ideas and knowledge, recognizing the importance of private-public partnerships in driving innovation, encouraging research organizations and universities to partner with businesses and governments to transform research into practical solutions that benefit society. By facilitating a stronger connection between research and industry, Horizon Europe can facilitate the transfer of knowledge and technology to the market.
Use Case:  A successful partnership with Plymouth University
The University of Plymouth has partnered up with six other leading organisations to help facilitate the launch of PLOTEC, a € 3.5 million project funded by Horizon Europe and UK Research and Innovation (UKRI). 
PLOTEC seeks to design an Ocean Thermal Energy Conversion (OTEC) system capable of surviving extreme environmental conditions in tropical oceans. Through this endeavour, they aim to use advanced marine engineering principles, materials, computational modelling technologies and capacity-building initiatives to create new products, services and business models at a local level whilst also reducing Levelised Cost of Energy (LCOE) for OTEC systems in Small Island Developing States (SIDS) and EU's Overseas Countries and Territories (OCTs).
The PLOTEC Team and IFE team (https://plotec.eu/blog/f/%E2%82%AC35m-grant-awarded-to-design-a-tropical-storm-proof-otec-system)
The University of Plymouth's role in this ambitious project is irreplaceable – from deploying robotic prototypes in natural environments as part of the project's research activities to creating experts through education programmes designed for students from SIDS countries. IFE made the administrative side of the process a lot easier for the University of Plymouth, ensuring that all necessary documents were submitted in a timely manner and connected them directly to the right partners.
 "Working with Impact Funding Europe on the PLOTEC project has been a great experience. They have done an incredible job handling the administrative aspects of things, enabling us to focus our efforts on what we are best at: technical expertise."

Dr Maozhou Meng, BEng, MEng, PhD, FHEA
The success of this collaborative effort lays testament to what can be achieved when stakeholders come together with a common purpose and are provided with resources enabling them to effectively reach their goals. Streamlining administrative and communication processes is essential for keeping collaborations running smoothly, while investing in communication infrastructure helps foster trust and understanding between different organisations – both critical components of any successful partnership.
IFE's support of the PLOTEC project is a great example of how, with the right tools and resources in place, universities can form successful collaborations that have tangible impacts on public health outcomes across Europe. In addition, investing in communication infrastructure and streamlining administrative processes helps foster trust and understanding between different organisations.
Identifying the Right Research Partners for Innovation and Growth
As research organizations continue to play a key role in the Horizon Europe program, partnering with the right organizations can unlock the potential for groundbreaking research, innovation and technology transfer. By collaborating with other organizations that share complementary goals and values, new solutions can be developed more effectively and efficiently.
Identifying the right research partners is critical for the success of any Horizon Europe application. It is essential to find partners who complement your expertise, share your research objectives and can contribute to the project's success. When searching for partners, it is important to consider the following factors: 
Research interests and expertise; 

Availability and commitment; 

Track record of successful collaboration; 

Geographic location and accessibility;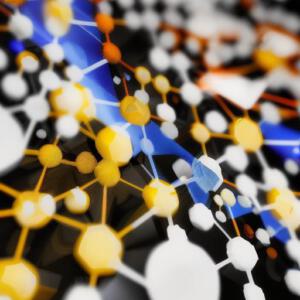 During the process of building a successful consortium,  it is important to consider partners that share common goals, commitment to ethical conduct, and value the importance of diversity and inclusion. Additionally, interested parties should assess potential partners' experience and track record in collaborative initiatives, particularly in the areas relevant to the research project or program. It is essential to build a relationship with prospective partners to determine the division of work, also to ensure strong communication throughout the application process and project. 
The Benefits of Collaborating between Research Organizations and Other Stakeholders
Collaboration plays an important role in the innovation process. Research organizations often work with businesses, governments, and other stakeholders to develop new products and solutions. By joining forces, these diverse entities are able to share their knowledge and expertise, enabling them to reach bigger goals than could be achieved individually.
Working with other stakeholders allows them to access resources that they may not have available on their own – such as funding or specialized equipment – which can help them accelerate their project timelines. Additionally, collaborative projects provide more visibility for academic researchers as they gain experience working alongside industry experts. Furthermore, these partnerships can contribute to greater diversity within the research community as different stakeholders pool resources together in pursuit of collective goals. A comprehensive proposal should include general project objectives, the relevance of the subject matter to societal issues, and the project's potential economic and environmental impact. Further to this, the proposal should be written in clear and concise language to enable evaluators to understand the proposal's key research focus and its impact on the research field. 
 There are numerous benefits for research organizations that decide to collaborate with other stakeholders in pursuit of innovation. Through collaboration, research teams can access essential resources that would otherwise be unavailable; gain valuable industry experience; further diversify their field; and ultimately create groundbreaking products or solutions that would not exist without teamwork and cooperation.
After 2 Years, IFE have Long Term Cooperation Agreements with 20 Universities across Europe
At Impact Funding Europe, we have a network of 20 universities and 10+ research institutions with not only a proven track record but also share our belief in the importance of innovation and collaboration to drive positive change for the planet. We work with different departments ranging from marine pollution and data spaces to agriculture and beyond. The strong relationships we have developed with each partner mean that proposals are submitted with trust between consortium members, which is key to successful outcomes. In addition to providing quality assurance on project delivery, our extensive network ensures that more innovative projects reach fruition than ever before.
IFE's Universities (green) and Research organisations (blue) partners across Europe
The advantages of having a strong network also extend to increased recognition for the project, its partners and its researchers. As well as providing access to funding sources and expertise, it can be used to deliver projects in multiple countries simultaneously, allowing for greater impact and reach. Networking strategically also allows organizations to gain publicity through promotion on partner websites, newsletters and digital campaigns. This can expand the visibility of the network's work outside the research circle, resulting in more followers, greater engagement and ultimately a higher chance of success.
Build a strong network of research institutions across Europe
 Continuing to grow your networks is essential not only for new funding opportunities, but also as an added benefit for the success of the project. It enables you to access new experts, technologies, market opportunities for early products or services, and financing sources. Building a strong network is an effective way of maximizing a consortium's reach and achieving its goals.
Furthermore, by developing relationships with industry partners, it is possible to translate research into tangible products and services that meet the needs of society. Knowledge exchange helps researchers understand real-world problems and develop solutions that are both innovative and applicable. Working with corporate entities can provide greater resources to achieve bigger goals than would be possible from dedicated research alone. Overall, everybody stands to benefit from a stronger network – building one should always be at the top of any researcher's list when starting out on any new venture.
Take action today!
Collaborating with research partners is essential for successful Horizon Europe applications. By identifying the right partners, building effective collaborations, and leveraging partnerships in your application, you can strengthen your proposal and increase your chances of success. To achieve this, it is important to use a strategic approach that includes leveraging the expertise and networks of other universities and following best practices for collaboration and partnership management. 
IFE can help you not only creating a tailored strategic approach that can fit your needs and goals, but also helping you actively participate in Horizon Europe projects. Contact us today so we can help you in this challenge!