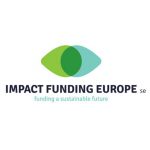 IFE was founded in 2020 with the purpose of developing grant applications to European funding bodies such as Horizon Europe, Digital Europe, LIFE or CEF. We work with world-leading companies, cities, research institutions and NGOs to:
Identify grant funding opportunities in the Climate Neutral, Smart City and Digital thematic areas
Create consortiums focused on delivering impactful projects
Write grant applications to secure €2.5 – €40m+ projects
Manage the project kick-off process
We came together as a team to unlock funding for impactful projects. We believe in innovation, flexibility and responsibility.
Job Opportunity
Role
We are seeking to employ a new member of our team capable of:
Supporting the senior team in identifying and onboarding new customers from across Europe
Supporting the grant writing team in identifying and onboarding specific organisations that will add value to forthcoming grant projects
Engaging with IFE's existing customer base to better understand their capabilities and aspirations
Engaging with IFE partner organisations to foster a good working relationship and encourage customer referrals
Maintaining IFE's internal CRM system
Experience and Qualifications
Level and type of formal education required:
Baccalaureate (or equivalent) education level
Degree-level or diploma-level education preferred
Functional Competencies:
Excellent communication and writing skills (in English)
Excellent organisational and team skills
Confident in making initial approaches to potential new clients
Broad interest in Smart City, Climate Neutral and Digital topics
Interest in innovative technologies
Interest in working with clients from all over Europe and globally
Ability to work independently in a multi-cultural, multi-location and multi-task environment
Autonomous, creative, curious and able to take responsibility
Experience:
2+ year's experience working in a comparable sales support / sales admin / marketing / account management role
Work Relationships:
Reports to the Senior Team
Works closely with the IFE's founders and projects team
Extensive exposure to the international and multicultural environment, including high level external customers
Language Skills:
Excellent level of written and oral English required – IFE's working language is English,
Other languages are an asset with preference for EU languages
Computer Skills:
Good knowledge of computer applications/packages (MS Suite including Word, Excel, Power-Point) and MS communication tools (Outlook, Teams, OneNote are key operating systems for communication).
Knowledge (willingness to learn) of online CRM software (MS Dynamics)
Our Offer
€21,000 – €30,000 annual salary (depending on experience)
Company contributions to social security, pension and health insurance
Full-time job in a dynamic & growing sector
Excellent team spirit in a multicultural environment
Flexible home / remote working policy
Opportunity for training (internal and external)
Next Steps
If you are interested in expressing your interest in the job opportunity detailed here, please let us have the following documents:
A copy of your most recent CV
A motivation letter of no more than one page, outlining why you are interested in the role, outlining your qualification fit, interest in the sector and when you would be able to start
A link to your LinkedIn Profile.